Good day, Zedders! We hope you had an awesome week because we have been working on platform updates for ZED RUN to create a better virtual horse racing experience for everyone. Below you will find a quick rundown of updates and highlights.
Racing Classes
Each racehorse in ZED will now be automatically assigned a class based on its past performance. You can learn more about Racing Classes here.
Customize Your Stables
You can now update profile pictures to distinguish yourself and add descriptions to your respective stables.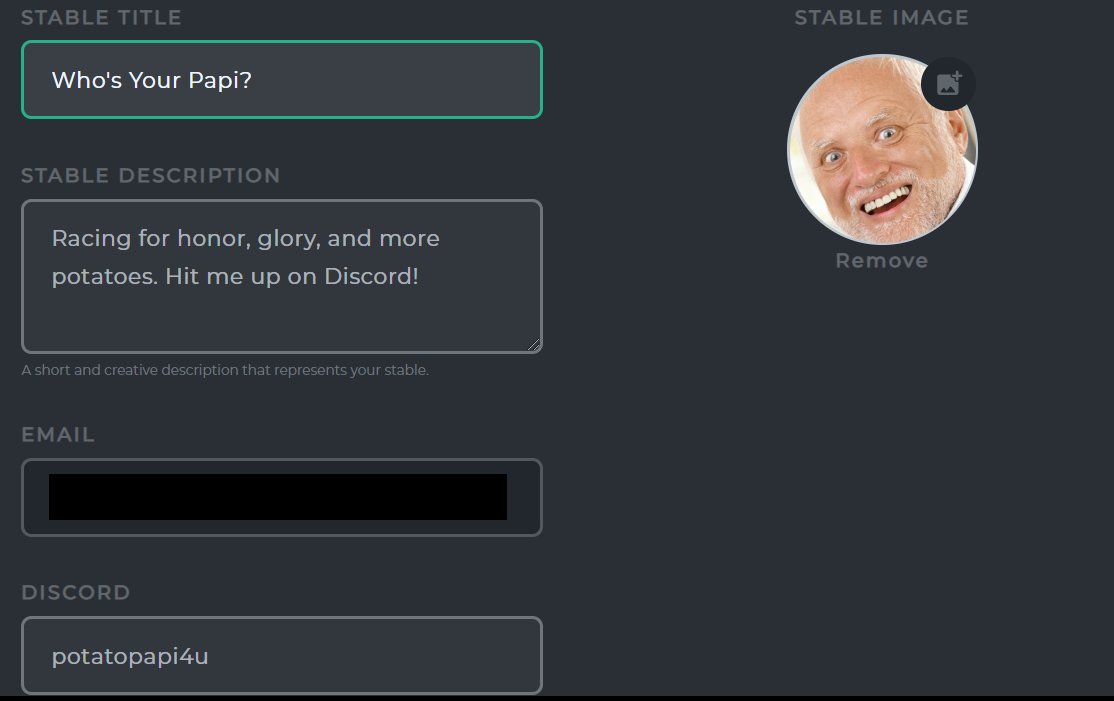 Public Stable URLs
Share your stable with friends with a public URL that you can copy within your stable page.
ZEST Play Platform
Last but not the least, we are launching the ZEST Play Platform very, very soon. The floodgates will open, and before you know it, FREE ZEST tokens for everyone! Share this link to your friends or starting spreading the ZEST love and reserve your very own tokens if you have not already – close to 2 millions ZEST have been reserved!
---
Join the Fun 🐎
Head over to www.zed.run to buy your very own digital racehorse, or join one of our fast-growing social channels below;