On the 29th of September 2020, ZED RUN Co-Founder Rob Salha sat down with Matic Founder, Sandeep Nailwal for a live AMA on all things Non-Fungible Tokens (NFTs)!
During the AMA we officially announced that ZED RUN will be integrating with the Matic Network to reduce and eliminate gas fess, speed up transactions and improve the user experience, ten fold.
Below you will find the key questions asked by you, our community, which will shed more light on the direction we are heading towards.
Enjoy!
AMA Highlights
Will the use of Matic replace the fee for gas in MetaMask?
We have been working and writing code alongside Matic for the last four (4) months to ensure a smooth launch. Our Matic solution will be deployed in two separate phases. Phase 1 will see Matic active on our racing contracts only. Shortly after, Phase 2 will launch which will see Matic being used across the entire ZED RUN ecosystem.
From a user perspective, you can still use MetaMask or your password-less login to play ZED RUN. Matic acts as an additional layer to the current ZED RUN experience you are used to seeing and experiencing.
When Matic is live, you will notice a new wallet will be integrated into your account, tentatively named, ZED Balance. The ZED Balance wallet will appear in everyones account as seen in the image below.
From the wallet side bar, you will be able to transfer ETH into your ZED Balance, simply and intuitively.
To race, you will have to have ETH in your ZED Balance and the best part is, you will not have to prepare your racehorse to race any more. In addition, prize money will be automatically deposited to your ZED Balance wallet!
Once we get closer to release, we will have a detailed how-to guide on all the new features.
Is Matic its own token or are we still using ETH?
Matic is a layer 2 solution that sits on top of the Ethereum network bringing more speed and efficiencies to blockchain transactions. Matic will dramatically improve transaction times and eliminate gas costs, initially across our ZED RUN racing contracts.
When you transfer your ETH tokens from ZED RUN to Matic, what you are doing is moving your ETH to an escrow type contract on Mainnet. The purpose of doing this is so that we can represent the value of your ETH on Matic's network. The value of the ETH you transfer to your ZED Balance (i.e. Matic network) will always remain the same value.
To avoid any confusion, when you transfer ETH to your ZED Balance (i.e. Matic network), you are not buying Matic tokens. This is why on our new wallet interface, we represent it as ZED Balance. For example, if you deposit 1 ETH into your ZED Balance, and at a later date you want to withdraw those exact same funds, you will still receive 1 ETH back. In essence, the ZED Balance acts as your in-game currency that you can withdraw at anytime back into ETH.
In essence, the ZED Balance acts as your in-game currency that you can withdraw at anytime back into ETH.
Furthermore, we represent your ZED Balance in ETH too so you can easily manage your withdrawals and deposit.
I would really like some understanding on the stability for Matic's token price if we are going to be using it. Will our NFTs be valued as MATIC?
No. Your ZED RUN NFTs will still be valued in ETH.
Matic's token and token price is irrelevant to ZED RUN and the ZED Balance. When you are transferring ETH to your ZED Balance (i.e. Matic network), we are not converting it into Matic tokens. We are simply using Matic's layer 2 infrastructure to handle the transaction(s).
Is there more racetracks coming out and what is the primary theme of the colour schemes?
Yes! We have a host of racetracks coming soon. The creative vision from when we started ZED RUN was to introduce global landmarks to bring a sense of familiarity. ZED RUN is set well into the future and the aesthetics you see are inspired by TRON, Blade Runner and the Matrix.
We are also experimenting with indoor tracks, different surface types and weather.
Lastly, we adopt a wide ranging colour palette sprinkled predominantly with blue, purple and green hues. Our process for creating new racetracks start with hand drawn sketches then move to a deeper exploration by one of our artist. We then take key assets from those drawings and begin creating and rendering them in 3D.
As we grasp three.js technology (more on this below), our worlds, environments and racetracks will start to fill up with more ambience, personality and style.
When will we get more data as breeders for race performance?
There is so much dynamic data inside the ZED universe. We have currently finished prototyping a race performance dashboard to give racehorse owners more information on their stables. This data ranges from:
Average finishing position filtered by distance, gate and continent
Total distance ran per day/week/month
Average rest time between races
And so much more!
Breeding dashboards may be introduced at a later date. We do understand that decision making within ZED RUN is based off data. Our priority is to deliver more statistics to each stable owner to enable you to make strategic and informed decisions.
We have had multiple requests from the community to develop public APIs so users can pull their own data, which we are considering also.
Will our NFTs still be valued as ETH? or against USD?
Yes, ZED RUN NFTs will still be valued in ETH.
What's a good investment in the next 5 years – crypto coins or NFTs?
Disclaimer: We do not provide financial advice.
We are seeing a huge movement towards NFTs becoming a true store of value, just like rare art and exotic cars. This movement is due to not only crypto enthusiasts taking a an interest in NFTs but also Venture Capitalists and futurists seeing NFTs as a driver to blockchain adoption. There are many great dApps being built on many different protocols tackling a slew of real issues.
As with investment of any nature, DYOR (do your own research).
Disclaimer: We do not provide financial advice.
Will weather will be implemented in race?
We currently render all of ZED RUN's graphics in three.js; an emerging in-browser rendering technology. What this allows us to do, is mitigate the need for a device specific application for you to watch 3D races. three.js uses the capabilities of your rendering hardware within your device to display a race.
In short, you do not need to download an application to run ZED RUN races in 3D, as they run straight from your browser. This is the power of three.js.
However, we have noticed that we have to sacrifice fidelity and asset textures to ensure we can run our 3D races on as many devices as possible. Three.js uses your devices GPU and CPU to render graphics in real time which can and does affect performance on lower spec devices.
Excitingly, we have begun streaming all our races via Twitch, Facebook Live and Youtube using virtual computers, so no matter what device you have, you will be able to watch races without any dropped frames or loading issues; you will notice this is how we stream races on our website.
However with the streaming of races, you lose the interactive ability to control the camera angle and click on racehorses to see more detailed information.
We love the idea of interactivity that three.js give us, however we also the love idea of seeing ZED RUN races in full blown AAA graphics.
The creative team has been using Unreal Engine and experimenting with what is possible for ZED RUN. We love the idea of interactivity that three.js give us, however we also the love idea of seeing ZED RUN races in full blown AAA graphics.
We will always continue to experiment with what 3D racing in ZED RUN could be and will be guided by data and what your community wants to see.
Will winnings also be distributed using Matic?
Yes.
Winnings will be automatically distributed into your ZED Balance wallet, eliminating the need to manually claim your prize.
What is the timeline for Matic to be implemented on ZED RUN?
From the time of publishing this blog, our ETA is ~3 weeks for Phase 1 of our Matic solution.
Racing fees don't all go back to the winners, how is the larger prize pool eventually given back to the community?
The larger prize pool is being used to the fund the Free Racing prize pool. The Prize Pool is also used for special events that have the ability to drive more traffic and users to ZED RUN. Furthermore, all breeding fees go into the prize pool with ZED RUN currently taking 0%.
ZED RUN takes a 10% fee on racing buy-ins which is predominately used to mine the results to the blockchain. During peak times, to mine a set of results for one race would cost between $10-$50 USD.
Are you going to leverage DeFi NFT Yield farming?
We love what is happening in the DeFi space right now and naturally we are keen observers of this. We have discussed internally what staking would look like within the ZED RUN ecosystem and what utility it will bring (beyond rewards and governance).
We are acutely aware that opportunities exist in the farming of NFTs and are also keeping a close eye on a few interesting projects such as $WHALE and $AAVEgotchi.
We would love to hear our community's thoughts on how farming and or staking would work and look like if ZED RUN was to pursue such a vertical.
Will we have an integrated ticketing system for bugs and issues so community can tracks them too?
Since the AMA, our support and marketing team have trialled multiple ticketing systems to see what works best for our community. Our intention is to introduce a more structured approach to reporting and following up on issues and bugs especially as our community grows.
---
We appreciate everyone who attended the AMA and we look forward to doing another one soon. The questions asked by the community were great and hope we were able to provide greater insight into our path froward!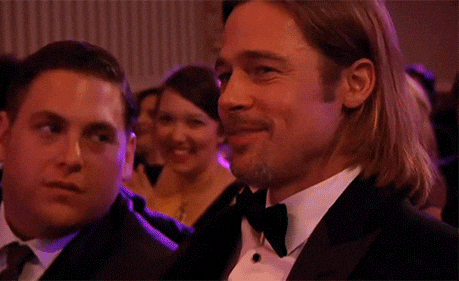 ---
Join the Fun 🐎
Head over to www.zed.run to buy your very own digital racehorse, or join one of our fast-growing social channels below;